Merry Christmas everyone! I hope your day is filled with joy, hope and time well-spend with your loved ones.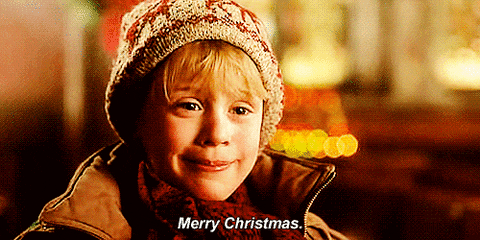 I had so much fun with the last festive book tag, that I decided to do another one. This tag came from Lizzie's channel, but I spotted it at Cait's blog. Now, onto the tag:
ON THE FIRST DAY OF CHRISTMAS, MY TRUE LOVE SENT TO ME: A PARTRIDGE IN A PEAR TREE.
The partridge stood alone in the pear tree. What is your favourite stand alone?
I finally read The Night Circus this year and I couldn't be happier. It's an amazing book, and a perfect standalone. 
ON THE SECOND DAY OF CHRISTMAS, MY TRUE LOVE SENT TO ME: TWO TURTLE DOVES.
Love is in the air! Who is your one true pairing?
Simon and Baz for sure, even if they really need to learn how to communicate better. Still, all the fluff happened and it was everything I had hoped for. 
ON THE THIRD DAY OF CHRISTMAS, MY TRUE LOVE SENT TO ME: THREE FRENCH HENS.
In the spirit of threes, what is the best trilogy you have read?
The Dark Artifices is probably the best crafted trilogy by Casandra Clare so far. Don't get me wrong, The Infernal Devices is still my favorite, but in terms of writing and plotting TDA is superb.
ON THE FOURTH DAY OF CHRISTMAS, MY TRUE LOVE SENT TO ME: FOUR CALLING BIRDS.
Since series usually consist of four or more books, what is your favourite series?
There are some new books set in the Shatter Me universe, so it's no longer a trilogy. Even though I'm not yet caught up with series, I love these characters and will be following their journeys, hopefully soon.
ON THE FIFTH DAY OF CHRISTMAS, MY TRUE LOVE SENT TO ME: FIVE GOLDEN RINGS.
One ring to rule them all! Who is your Favourite Villain/Antagonist?

I read Murder on the Orient Express for the first time this year, and the outcome surprised me so much! However, I do feel like the real villain was the murder victim, who was a despicable human being. It's the first time this situation has happened to me, to actually despise the victim more than the murderer, so I thought this granted it a mention in this category. 
ON THE SIXTH DAY OF CHRISTMAS, MY TRUE LOVE SENT TO ME: SIX GEESE A LAYING.
Creation is a beautiful thing. What is your favourite world/world-building?
The Grishaverse is so complex and vast, and with each book you get to learn more about the culture and the magical system. I love it! 
ON THE SEVENTH DAY OF CHRISTMAS, MY TRUE LOVE SENT TO ME: SEVEN SWANS A SWIMMING.
Who needs seven swans when all it takes is one good animal sidekick? Who's your favourite animal sidekick?
I was trying really hard not to repeat books, but it couldn't be helped. Dol is Sydney's dog in Vicious, and he's the best doggo. He went through a lot to protect her, and their relationship is beautiful. If anything else happened to him, I would probably have to kill someone. Just leave him alone!
ON THE EIGHTH DAY OF CHRISTMAS, MY TRUE LOVE SENT TO ME: EIGHT MAIDS A MILKING.
Milk is so 18th century. Which book or series takes beverages/food to a whole new level?

Ok, so I've finally read Crazy Rich Asians and the descriptions of food are incredible! I was constantly hungry while reading it. 
ON THE NINTH DAY OF CHRISTMAS MY TRUE LOVE SENT TO ME: NINE LADIES DANCING.
Dancing is just one skill of a Lady! Who is your favourite kickass female lead?
This is clearly a reread, but I've gone through the entire Harry Potter series again this year and it's filled with powerful, kickass ladies. Even if they all deserve recognition, I don't this post to be even longer, so I'll just mention my 2 personal favorites: Hermione Granger (duh) and Ginny Weasley. Thanks to the movies she's so underrated, but she's fierce, funny and smart. Not only that, she's a great friend and one of my favorite characters from the entire series. She deserves so much more recognition! 
ON THE TENTH DAY OF CHRISTMAS MY TRUE LOVE SENT TO ME: TEN LORDS A LEAPING.
How about your favourite leading lad?
Victor from Vicious. I know he's supposed to be a villain, or at least an antihero, but I love him so much! He has a heart of gold, even if he won't acknowledge it. He's also brilliant and so unique. Definitely one of my favorite characters of the year. 
ON THE ELEVENTH DAY OF CHRISTMAS MY TRUE LOVE SENT TO ME: ELEVEN PIPES PIPING.
What is your favourite book or bookish thing with musical influence? (It can be about music, reference music a lot etc.)

Crowley communicated with his boss through music, so I'm totally counting it as a musical influence. Good Omens was such an unexpectedly delight, now I can't wait to watch the tv show adaptation.
ON THE TWELFTH DAY OF CHRISTMAS MY TRUE LOVE SENT TO ME: 12 DRUMMERS DRUMMING.
Drum roll please…what is your favourite read of this year?
It took me the longest time to pick up Six of Crows, and as it turns out (and surprises no one), the conclusion to this duology was my favorite read of the year. Crooked Kingdom had everything I love in a book: amazing world-building, lovable characters, high stakes, fantastic writing and a fast-paced plot that kept me glued to the pages. Not only my favorite book of the year, but probably one of my favorite books of all time. 
That's it for this tag. I know it's a longer one, so I tried to make it as quick as I could. I hope you enjoyed it, and don't forget to check out Cait's and Lizzie's answers as well!
Have a jolly holiday and until next time,