Hey there!
Despite not being tagged to do it, I recently saw this tag in Caro's blog and fell in love with it. It's so cute and feels so right for the last week of October. So I'm doing it today, and I hope you enjoy reading it as much as I enjoyed Caro's answers.
This tag was originally created by Katie @ Never Not Reading
The Sanderson Sisters
A great trilogy.
The Hunger Games: throwing it back to one of my old favorites and possibly the best YA dystopian trilogy. Honestly, to this day, I still find these books so interesting and multilayered. The characters are fantastic, and so is the plot, but the underlying themes of freedom, survival, and humanity are what really make this one of my all-time favorite trilogies. Also, I'm still happy that the movie adaptations turned out so well (another beloved series included further down wasn't that lucky).
Winifred Sanderson
A book with a truly evil female villain.
Cinder: Levana was the first villain that came into my mind when I read this prompt. She's gorgeous, she's ruthless and she's such a cool villain to read about. There's a novella dedicated entirely to her backstory, and while it made me feel a bit sorry for her, it also showed that ultimately she chose her fate and continues to do so, knowing full well that she's being a villain. I love and hate her in equal measure.
Sarah Sanderson
A book that uncannily attracts children.

Percy Jackson: this one is a classic and has been attracting children (as well as more grown-up people) for years. I read it as a child, then my younger sister read it, and next, we're waiting for my nieces to grow up a bit so we can read it to them. This is such a cool story and had such a big impact on my life.
Mary Sanderson
A book that is just plain silly.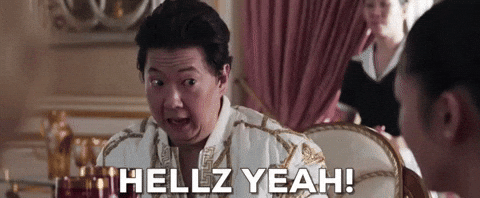 Crazy Rich Asians: I'm not sure silly is the right word, but this entire trilogy was such a wild ride, in the funniest way possible. Everything that happened, including the characters themselves, were so dramatic. The audiobook narrator was great, and listening to her made me feel like I was reading a gossip magazine or something like that. A very entertaining and funny read, I would highly recommend it if you want to have a good time.
Max
A book that is trying really hard to be cool, but doesn't always succeed.
Artemis: this one was such a big disappointment. It tries to be funny but didn't hit the mark for me, the protagonist tries to tell the reader constantly how cool and badass she is, but I never saw it. Besides, this is one of those cases in which a male author tries to write a female protagonist and can't manage to pull it off. It wasn't super bad, it just wasn't super cool either.
Dani
A book that isn't afraid to tell it like it is.
Turtles All The Way Down: let me clear, this book barely has a plot, but I've never read a more accurate depiction of what it's like to live with OCD. It's not pretty, or endearing, or quirky. It's gut-wrenching, it can get very ugly and it affects not only the person who has it but also all those around you. This was a very hard book for me to read, but I'm so glad it exists.
Binx
A book series that just won't die.
A Court of Thorns and Roses: a bit of a peculiar choice, I know, but I honestly thought this was going to be a trilogy and then A Court of Frost and Starlight happened. I understand that there are more books happening, with different main characters, but in my opinion, ACOFAS was a bit unnecessary. It was such a short book, and nothing really happened?
Allison
A book that's game for adventure

The Hobbit: how could I not say this when all I could think about when I read this prompt was that one scene in the movie, with Martin Freeman screaming "I'm going on an adventure!". I only read The Hobbit for the first time earlier this year and I enjoyed it so much. I love how the protagonist just kind of goes with everything that's happening and ends up having the most amazing adventure. I'm currently reading the LotR trilogy, and Bilbo is still just as up for wandering as always.
The Black Flame Candle
A book or series you wish you could resurrect.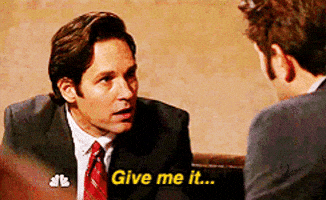 The Host: I said it a million times and I'll say it again, this book is wonderful and deserves the sequel we were promised. In fact, I believe it was supposed to be a trilogy, but then the next book never came out and it remained a stand-alone. And it's a great stand-alone, but I want more of this world and these characters. When Meyer announced a new book was coming out this year, I got super excited thinking it might be the sequel to this one, but alas it was just Midnight Sun. Please ma'am, more aliens and fewer vampires next time.
Headless Billy Butcherson
A book that's not so bad as people make it out to be.
Sorcery of Thorns: before picking it up, I heard so many mixed reviews. It made me nervous and a bit apprehensive, but as it turns out I ended up loving it. It's not a perfect book by a long shot (is there even such a thing as a perfect book?), but it instantly became a new favorite because, despite reading it for the first time, it immediately felt like a comfort book. It's so cozy and atmospheric, I know I'll be rereading it many times in the future. Also, Silas is the best character and I love him.
Winifred Sanderson's Spell Book
A book with a mind of its own.
Good Omens: I'm not sure I really know what this prompt is supposed to mean, but either way I am sure Good Omens fits it perfectly. This book is such a unique read, also a wild ride that grabs you by the hand and drags you along for the story. You just go with it and enjoy every step of the way.
Garry Marshall
A book with a cameo.
Crooked Kingdom: there are so many, of course, but for some reason the first one that came to mind was Crooked Kingdom. More specifically, the ending of this book. A couple of old favorite characters from a previous series show up and, even though they're trying to be sneaky, it was a joy to recognize them on page and see them interact, even if briefly, with the characters of this duology.
As usual, this turned out to be a massive post, but I hope you weren't bored by it. Halloween is just around the corner, and even if I'm not doing anything on the 31st, it's still such an exciting day.
Who is your favorite Sanderson sister? And what's your favorite Halloween movie?
Until next time,