Hey there!
After the lovely and encouraging words from Malka @ Paper Procrastinators, I decided to write a discussion post. I love reading them but was never very confident when writing my own. Today I'm going to try though.
(By the way, if you're planning on reading Midnight Sun, like I did, please consider educating yourself on the real Quileutes – who were vastly misrepresented – and donate here if you can to help save the tribe)
Recently, I've read Midnight Sun by Stephenie Meyer. In case you've been under a rock for the last couple of months (or years), this is Twilight but from Edward's POV. Going into it, I already knew everything that would happen, how the story would pan out, and even most of the dialogues that would take place.
So this was not a new story to me. The writing wasn't even that good. All of Twilight's problems (the stalking, the over-dramatic characters, the misrepresentation of the Quileute tribe, etc) were still there. And yet.
While reading, I found myself enjoying the book. A lot. In fact, I read this brick of a book (it's almost 700 pages) in just 3 days. Just in case you're wondering, I'm not a fast reader at all so this really was impressive to me. In the end, just for the enjoyment and memories it brought up, I ended up rating it 3 stars (this is a good rating! If you want, you can check out my rating system here).
Objectively, it was not a good book in my opinion. But it transported me back to my first few years as a reader, and I couldn't help but get caught up in all the nostalgic feelings it brought home.
Twilight was one of the first books that got me into reading in the first place, and even if looking back I now know it wasn't a great book, it still opened so many doors for me. It helped me discover a new passion that completely changed my life. Thank's to it I started reading classics and found out that I actually liked some of them. Once I was done with the series, reading had become such an ingrained habit that I immediately went looking for something else to pick up. Midnight Sun made me relive all the wonder of discovering something new that fills you with happiness and joy, and feeling like there really is magic in the world.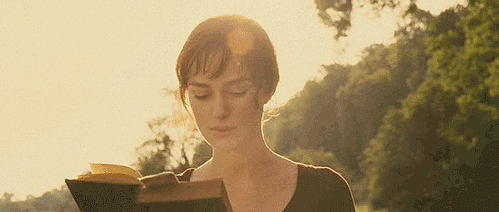 No matter how many dramatic statements, or creepy stalking, or wonky writing happened on the page, I couldn't separate the book from what it made me feel. I understand that my rating was affected by it, and it doesn't truly reflect my objective opinions, but I couldn't bring myself to rate it any lower. Because in the middle of a pandemic, while I'm still stuck at home, it made me laugh, and reminisce about my childhood and better times and all the friendships that came with this story. It reminded me why I love to read.
Of course, that got me thinking about how much nostalgia can impact how we rate/view books. Is this the only reason we can't let go of Harry Potter, even when the author keeps on being a troll online? Is this why, to this day, every time I reread Percy Jackson I can't help but rate it 5 stars? Or why, even though I have no space left, I can't unhaul some of my old books that I don't even reach for anymore?
I don't have a conclusive answer, but it's most likely that yes, nostalgia has a major impact on my reading life. However, I don't think that's a bad thing. Feelings are what moves us, and I can only hope that I'll continue to fall in love with books for the rest of my life.
Do you think that nostalgia plays a big part in your reading experience? How do you feel about it?
Until next time,