King of Scars by Leigh Bardugo
Genre: Fiction, Fantasy, Young Adult
Published on: January 2019
Publisher: Imprint
Format: Paperback
Language: English
My Rating: ★★★★
Synopsis: "Nikolai Lantsov has always had a gift for the impossible. No one knows what he endured in his country's bloody civil war—and he intends to keep it that way. Now, as enemies gather at his weakened borders, the young king must find a way to refill Ravka's coffers, forge new alliances, and stop a rising threat to the once-great Grisha Army.

Yet with every day a dark magic within him grows stronger, threatening to destroy all he has built. With the help of a young monk and a legendary Grisha Squaller, Nikolai will journey to the places in Ravka where the deepest magic survives to vanquish the terrible legacy inside him. He will risk everything to save his country and himself. But some secrets aren't meant to stay buried—and some wounds aren't meant to heal."
My Thoughts: 
Ever since I first read the Grisha Trilogy, I had been longing for a Nikolai book. Then, when it finally came out, I waited over a year to read it because of course, I would do that.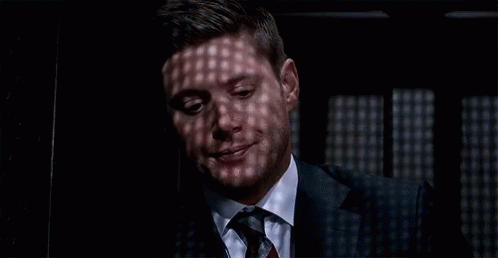 I genuinely loved being back in this world. I love the grishaverse and everything it entails, and right from the get-go you can feel the magic and the atmosphere gripping you again.
Despite being a new duology, this book gives little nods at the previous series, and even though in some stories it can be annoying or inconvenient, I really liked how it was done here. It wasn't too in your face, and it was used to actually add to the story, so it was nice to see it all come together to create one cohesive universe.
Fantastic characters as usual, though most of them were already known characters from previous books. Nikolai is still a favorite, we got to know Zoya better and she's as great as ever, and Nina. Honestly, her plotline wasn't my favorite, but I love the depiction of grief and how she's handling it. It's not always healthy or rational, and because of that, it feels so real and raw. I also liked that there's no rush in giving her a new romantic relationship even though the new love interest is pretty clear (I mean, no spoilers, but we all saw where this is going, right?)
As always, Leigh's writing style is one of my favorites, beautiful but to the point. I was living for all the banter between the characters, especially Nikolai and Nina. The plot was a bit stretched out and I feel like this book could definitely have been shorter, but it wasn't too bad. Despite liking most of what was going on, I gotta say that I was expecting a different villain. I don't want to spoil anything, but if you've read it then you know what I mean.
The pacing of this novel was a bit weird. It was pretty slow, but then in the final 100 pages or so everything started happening at once. It would explain why it took me so long to get through most of this book, but then I devoured the last bit in less than a day. Also, Leigh left us with a very dramatic cliffhanger so at least I'm glad I won't have to wait as long for the next book.
Have you read King of Scars? How did you like it?
Until next time,