Hey there!
As I mentioned in my last post, I've fallen in love with participating in read-a-thons. They are so much fun, keep me motivated to read and I even get to meet some new people online who are also participating. Also, they are the best spreads to make in my reading journal. 
Scrolling through Twitter the other day (as one does), I came across the Medieval-a-thon, and it just happened that it's taking place during the month of March. Of course I had to join. I mean, a medieval-themed read-a-thon that lets you build your character through reading prompts? It's right up my alley. Here's their twitter if you want to check it out, and here's the video explaining how it all works.
Now let's get into the prompts I've chosen and my TBR: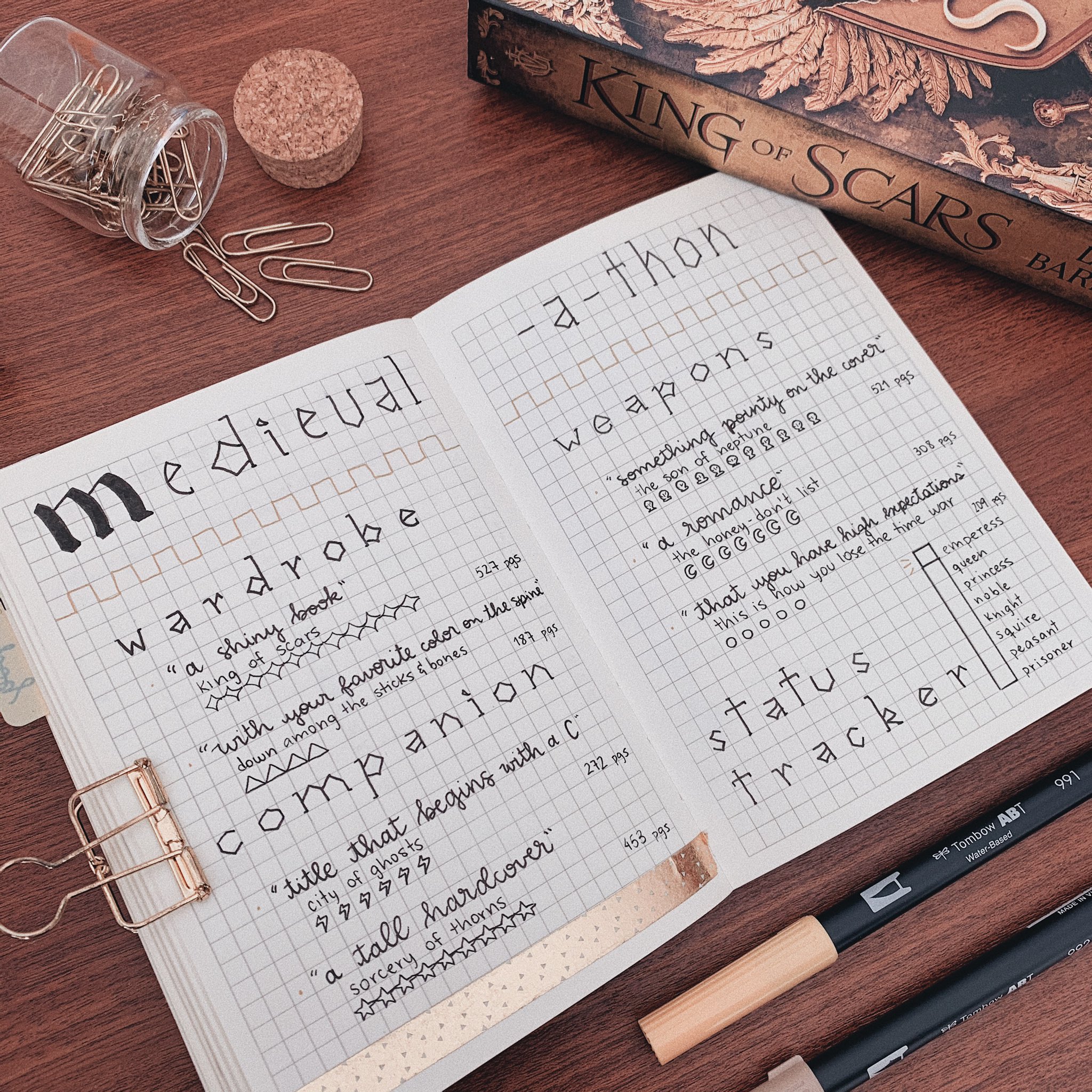 A shiny book
King of Scars by Leigh Bardugo
A book with your favorite color on the spine
Down Among the Sticks and Bones by Seanon McGuire
A title that begins with a C
City of Ghosts by Victoria Schwab
A tall hardcover
Sorcery of Thorns by Margaret Rogerson
Something pointy on the cover
The Son of Neptune by Rick Riordan
A Romance
The Honey-Don't List by Christina Lauren
A book that you have high expectations for
This Is How You Lose the Time War by Amal El-Mohtar & Max Gladstone
If I complete all 7 challenges, I'd reach the empress status. However, to challenge myself (and to give me some wiggle room in case I feel like reading something else), I also chose some extra prompts to attempt: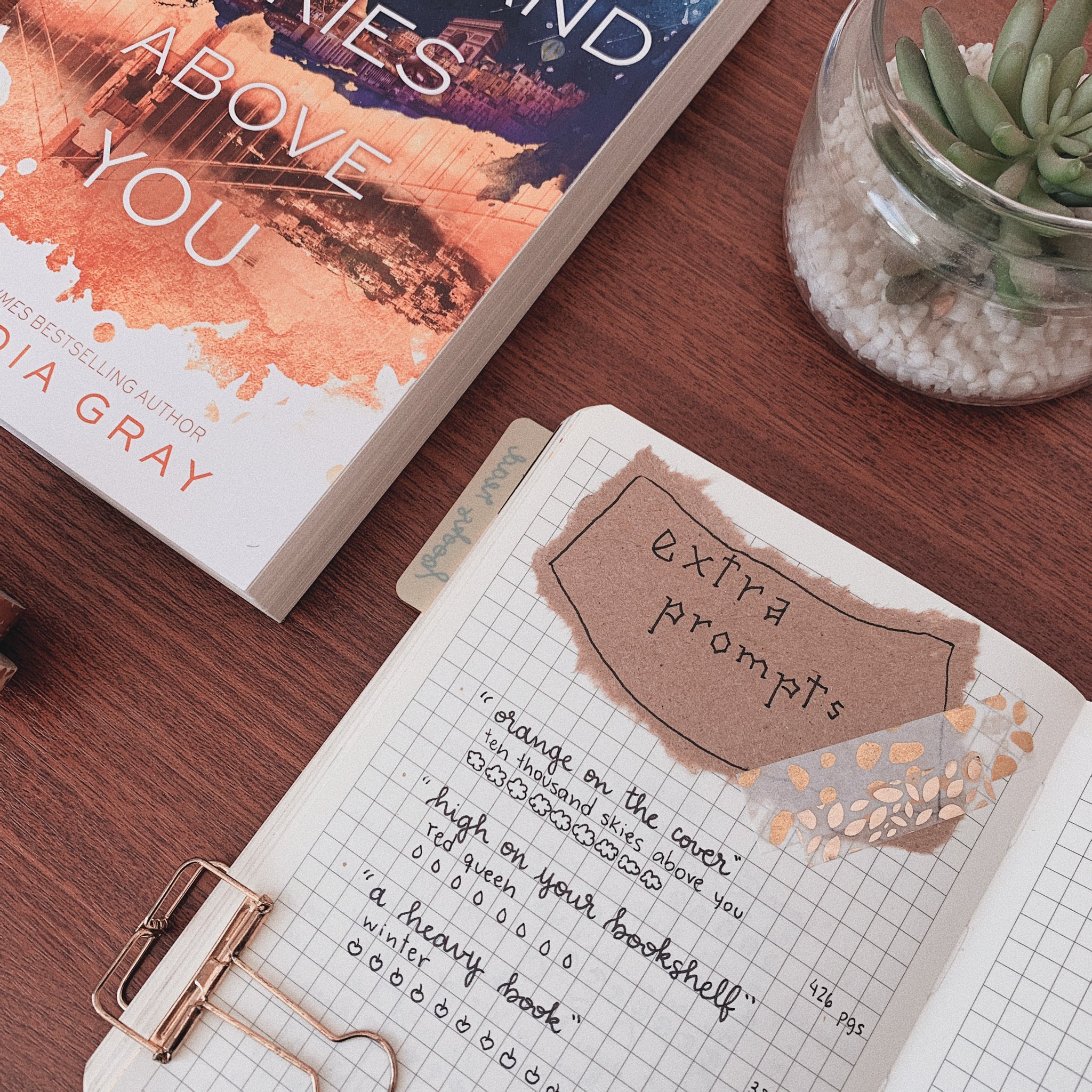 A book with orange on the cover
Ten Thousand Skies Above You by Claudia Gray
A book high on your bookshelf
Red Queen by Victoria Aveyard
A heavy book
Winter by Marissa Meyer
It's definitely a daunting pile of books to read in just a month, but I'm sure I'll be able to get to at least the first 7 ones.
Are you participating in any read-a-thons next month?
Until next time,