Last month, I was super lucky and got to spend a week with my family in Costa Rica. Being who I am, of course I packed a book in my carry on. And it was no small book either – Serpent & Dove sits around 500 pages. Considering I would be going hiking, on boat trips and overall just exploring the country, it seemed likely that I would be ok with just that book. Not that I had any more space in my bag to bring another one with me. 
So to the airport I went, with my one big book. But as it turned out, it was amazing and I couldn't stop reading. I was done with it in 3 days and had nothing else to read in the meantime. If you've been here a while, then you know one of my yearly resolutions was to read every single day. So what could I do? Luckily for me, I always pack my ereader whenever I travel.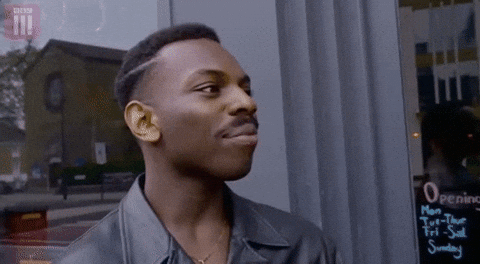 This is what that gigantic introduction was for: EBOOKS/EREADERS ARE AMAZING! AND THEY DON'T GET ENOUGH RECOGNITION FOR IT!
I feel like nowadays, everyone's talking about audiobooks and with good reason. They really are convenient and all, but I'd like to take a moment to praise ereaders as well:
They are super portable!

And by that I mean that they are tiny and won't take much space at all, and won't weigh your bag down either. 

All the memory!

You can keep hundreds, if not thousands of books inside your e-reader. Some models (like mine) even have slots for expanding their memory capacity.

Never-dying battery!

Of course, it depends on the model, but usually ereaders batteries tend to last a very long time. I mean, I barely even charge mine once a month. It's crazy.

No eye-damaging light!

Again, this also depends on the model, but if you have a device made specifically for reading, then it won't have blue light and you can read all night long without feeling guilty about it.

More affordable books!

Most times, buying an ebook is cheaper than buying a physical copy. It also means no waiting/delivery time because you can just download it immediately. 

They are super cute!

I really like how most ereaders look, all tiny and monochromatic, with few-to-no buttons. You can also personalize your model, getting it a cute case or even putting some stickers on it. 
Despite having an iPad, when it comes to reading I still prefer my ereader. The most popular model is by far Amazon's kindle, but I've had a Barnes & Noble's nook for years and I still love it to pieces. It's never let me down, despite accompanying me in multiple adventures. In fact, it's so nice and I rave so much about it, that I got my sister and a friend to buy one for themselves as well. 
Don't get me wrong, there's nothing in the world like holding a physical copy of a beloved book in your hands, or even listening to someone reading a story for you while you commute, but I still think ereaders are super convenient and shouldn't be overlooked.
Do you have a prefered format for reading? Which one do you like best: physical copies, ebooks or audiobooks?
Until next time,