To celebrate the upcoming release of Taylor's documentary, Mis Americana, I thought I'd give this tag a go. Taylor Swift's music + books are what dreams are made of. I first saw this tag over at Jenna's blog, but it's originally from Nish and Ngoc over @ Nish and Ngoc's Book Nook. 
I Forgot That You Existed
|| A book that you want to forget you ever read ||
"It isn't love, it isn't hate, it's just indifference"
The Old Man and the Sea by Ernest Hemingway: I had to read this book while I was at school,  and we were all way too young for it. I was bored out of my mind and didn't enjoy it at all. I should probably reread it now that I'm older, but I don't really want to.
Cruel Summer
|| A book you turn to when the going gets rough ||
"Killing me slow, out the window. Always waiting for you to be waiting below."
Twilight by Stephenie Meyer: This book is what got me into reading when I was a kid. Granted, it's not the best work of fiction ever written, but every time I pick it up and read a few pages, I'm reminded why I love reading and all the way I came since I first read it. 
Lover
|| Your book OTP ||
"Can I go where you go? Can we always be this close forever and ever?"
Percy Jackson & Annabeth Chase (Percy Jackson & The Olympians by Rick Riordan): I've been shipping this couple since before I even knew what a ship was. They were clearly made for each other and they've supported each other through so much. Their relationship is adorable and funny and beautiful and I'll be shipping them til the end of time. 
The Man
|| Your fave kick-ass female protagonist ||
"I'm so sick of running as fast as I can. Wondering if I'd get there quicker if I was a man."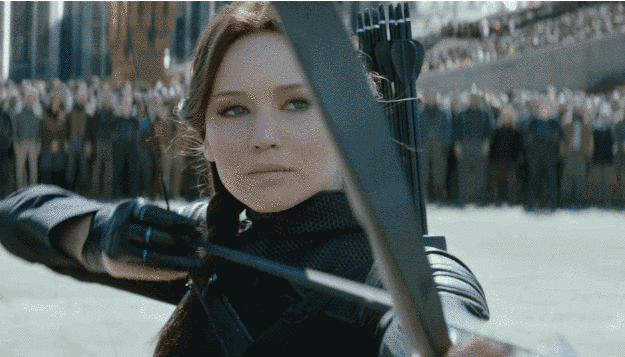 Katniss Everdeen (The Hunger Games by Suzanne Collins): She's fiercely protective of the people she loves, she's incredibly talented and she's not afraid of doing what is right, despite what it will cost her. Katniss is one of my favorite characters ever and I truly admire her courage throughout everything she had to endure. 
The Archer
|| A book with good mental health representation ||
"All the king's horses, all the king's men couldn't put me back together again. 'Cause all of my enemies started out friends."
Turtles All The Way Down by John Green: This book is an own-voices novel about living with anxiety and OCD. As someone who also struggles with both of these conditions, this book was so important to me. Its portrayal is very accurate and gives great insight into what it's like inside the head of someone who's not currently in a great head space. 
I Think He Knows
|| Your face fictional crush ||
"I want you, bless my soul, and I ain't gotta tell him, I think he knows"
This is a difficult one, mostly because I don't really have one? When I like a character I do so because of their personalities, not because of their faces. In fact, I don't pay much attention to the physical aspects of characters. Is this weird? 
Miss Americana & The Heartbreak Prince
|| Fave angsty romance ||
"It's you and me, there's nothing like this. Miss Americana and The Heartbreak Prince. We're so sad, we paint the town blue. Voted most likely to run away with you."
Wayward Son by Rainbow Rowell: Simon and Baz are an adorable couple, but man do they need to work on their communication skills. During the first book (Carry On) they had an enemy-to-lovers dynamic, but then the sequel was so angsty that I just wanted to hold them down and make them talk to each other. Still loved it though, and am rooting for them to get it together by the next book. 
Paper Rings
|| Book with an ugly cover that you absolutely adored ||
"I love shiny things but I'd marry you with paper rings"
Shatter Me by Tahereh Mafi: Despite having a gorgeous cover now, when this book first came out it had a very cringy cover. It didn't matter though, I still loved the story and the beautiful writing style of Tahereh Mafi. 
Cornelia Street
|| A book or series you never want(ed) to end ||
"I hope I never lose you, hope it never ends"
The Raven Cycle by Maggie Stiefvater: I could spend the rest of my life reading about these soft children. All 4 boys + Blue have the best dynamics, the world is so atmospheric and the plot was so whimsical and intriguing. Which is why I'm delighted that there's a new series that will keep on telling the story of Ronan and his family. I can't wait to read more about these characters & this amazing world. 
Death By A Thousand Cuts
|| A book or series that deserved a better ending ||
"I can't pretend it's okay when it's not, it's death by a thousand cuts"
A Court of Wings and Ruin by Sarah J. Maas: It wasn't a bad book at all, but after the masterpiece that was ACOMAF I expected more from the ending. It just felt too rushed and easy after everything that happened before. 
London Boy
|| Your fave British male protagonist ||
"They say home is where the heart is, but God, I love the English"
Clockwork Angel by Cassandra Clare: Will Herondale has been one of my favorite characters for years and look at that, he's english! Fitting perfectly in this prompt. His humor is everything and to this day I still find myself thinking about (and laughing at) the demon pox song.  
Soon You'll Get Better
|| A book that your heart will never recover from ||
"This won't go back to normal, if it ever was. It's been years of hoping…"
The Host by Stephenie Meyer: It's such a shame that not many people have read this book. It's a masterpiece, the best book this author has ever written, and it made me stay up until 5 am (when I had school the next day) reading and sobbing my heart out (quietly though, so I wouldn't wake anyone). The ending was beautiful and so heartfelt that I still think about it now and then, and it's been at least 10 years since I read it. If you haven't already, please pick it up. 
False God
|| A character you would leap into the burning pits of hell to save ||
"We were crazy to think, crazy to think that this could work. Remember how I said I'd die for you."
Jem Carstairs (Clockwork Angel by Cassandra Clare): I didn't want to use the same book twice, but in the end it couldn't be helped. Jem is a sweetheart who deserves the world and I just want him to be happy, ok? He's been through so much and he's still always kind and compassionate. The very definition of being too pure for this world. 10/10 would do anything for him. 
You Need To Calm Down
|| A book with a powerful message ||
"Say it in the street, that's a knock out. But you say it in a Tweet, that's a cop-out."
The Hate U Give by Angie Thomas: This book has such an important message. It deals with racism, discrimination and grief, as well as police brutality. It's deep and moving and everyone should read it. 
Afterglow
|| A book you want to give a second chance ||
"Hey, it's all me, in my head. I'm the one who burned us down. But it's not what I meant. Sorry that I hurt you."
Winter by Marissa Meyer: I started reading The Lunar Chronicles a few years ago and fell in love with it. The characters were fantastic, the worldbuilding was marvelous and I really enjoyed Marissa's writing style. However, life got complicated (mostly uni exams) and I had to stop reading. It's been so long that I can't remember what was going, so I definitely need to pick this book up, start it from the beginning and finally finish it. 
ME!
|| Best character development ||
"I'm the only one of me. Baby, that's the fun of me."
The Seven Husbands of Evelyn Hugo by Taylor Jenkins Reid: Both Evelyn and Monique changed so much throughout this book. Evelyn learned what really mattered to her and decided to be happy despite what others might think of her. Monique became stronger, braver and more willing to ask for what she wanted. I just read this book and I'm still in love with it, so expect a review coming soon. 
It's Nice To Have A Friend
|| Fave friends-to-lovers story ||
School bells ring, walk me home…something gave you the nerve to touch my hand…Church bells ring, carry me home."
To All The Boys I've Loved Before by Jenny Han: Fake-dating to real-dating counts, right? I like this trope in contemporaries, and Lara Jean and Peter are too cute. That entire series is too cute. Can't wait for the second movie later this year!
Daylight
|| If you could only read one book or series again and again, what would it be? ||
"I don't wanna look at anything else now that I saw you. I don't wanna think of anything else now that I thought of you."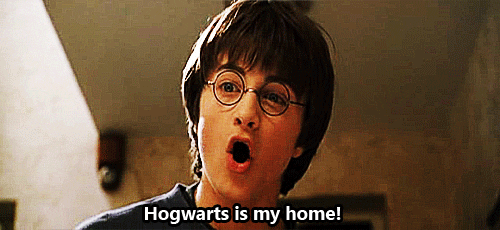 Harry Potter by J.K. Rowling: A childhood favorite that always makes me feel giddy and excited. It's also such a cozy read for me. I grew up with these characters and I could read their story over and over again (as I have, a few times over). It doesn't hurt that the wizarding world is great and that if I could, I would definitely be teaching at Hogwarts (because sadly I'm too old to pass for a student now).  
So… This was a long one. Sorry about that, I really did try to keep my answers short but they kinda got away from me. Anyway, I had so much fun with this tag! Can't wait to watch Taylor's documentary and then get back to reading. Please feel free to do this tag if you'd like, and if you do let me know so I can check out your answers as well!
Until next time,